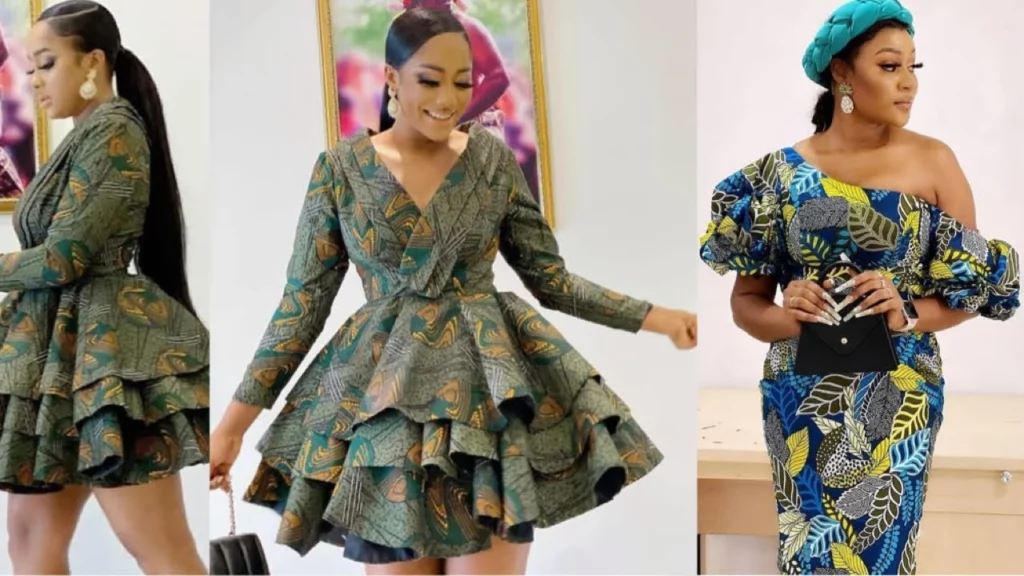 Ankara is a popular African fabric that is colorful, vibrant, and fun to wear. Whether you're looking for a casual look or something more formal, there's an Ankara style for every occasion.
What is Ankara?
Ankara is a vibrant, colorful, and bold fabric made from 100% cotton. It is commonly used for clothing items such as dresses, skirts, tops, jumpsuits, and accessories.
Ankara styles have become increasingly popular around the world because of their unique and eye-catching prints. Ankara fabric can be seen on many fashion runways, celebrity wardrobes, and street-style looks.
The best Ankara styles for 2023 are colorful, playful, and perfect for making a statement. From flowy dresses to trendy jumpsuits and coordinating sets, there are endless possibilities when it comes to styling Ankara fabric.
What are the Best Ankara Styles for 2023?
Ankara styles have come a long way since the bright and bold prints first burst onto the fashion scene. This year's Ankara styles are all about statement pieces that are sure to turn heads.
Whether you're looking for an Ankara print dress, jumpsuit, or statement skirt, you will find a design that speaks to your unique style. Here are some of the most popular Ankara styles for 2023.
1. Bold Prints Ankara
Bold, eye-catching prints are always a hit when it comes to Ankara styles. From bright florals to intricate geometric designs, these prints are sure to make a statement.
2. Fringe Ankara
Fringe is all the rage in Ankara styles this season. From skirts and dresses to tops and accessories, fringe can be seen on almost every piece.
3. Monochrome Ankara
For a more subtle look, monochrome Ankara prints are a perfect choice. These muted prints are perfect for everyday wear.
4. Maxi Dresses Ankara
Maxi dresses are a great way to stay comfortable and stylish during the summer months. These Ankara maxi dresses come in all different prints and colors, so you can easily find one to match your wardrobe.
5. Jumpsuits Ankara
Jumpsuits are a great option for those looking for a chic yet comfortable ensemble. Ankara jumpsuits come in all different shapes and sizes, so you can find one that suits your body type.
6. Jackets Ankara
Jackets are another great way to add a bit of flair to your look. Whether you choose a casual denim jacket with an Ankara print pocket or an Ankara blazer for a more polished look, you're sure to turn heads.
7. Off-shoulder tops Ankara
Ankara off-shoulder tops are perfect for summer and can be paired with shorts, skirts, or jeans.
8. Matching Sets Ankara
Ankara matching sets give you the opportunity to create a complete look with one outfit.
9. Accessories Ankara
Ankara can also be used to create a variety of fashionable accessories such as bags, shoes, and jewelry.
10. Traditional attires Ankara
The use of Ankara in traditional attires such as Dashiki, Kente, and Senegalese kaftan.
11. Creative mix and match Ankara
Ankara fabric can be mixed and matched with other fabrics to create unique and creative styles.
No matter what your style is, you're sure to find an Ankara style that speaks to you. From bold prints to monochrome designs, there is something for everyone this season. So don't hesitate to experiment and have fun with your wardrobe!